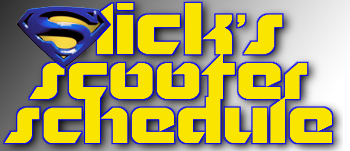 <![if !supportLineBreakNewLine]>
<![endif]> Tip: Refresh your browser (F5) to ensure you're viewing the latest updates. Alt A - Save to Favorites

To include an event on this page, please click on

Magazines, printed matter & web sites Must have permission to publish / copy the events listing!
Send updates, page won't scroll, contact webmaster, suggestions, permission E-mail here.
---
FL Bike Nights | Links | Contact
---
F l o r i d a M o t o r c y c l e E v e n t s

Jan I Feb I Mar I Apr I May I June I July I Aug I Sep I Oct I Nov I Dec End

<![if !supportLineBreakNewLine]>
---
J u l y 2015
Saturday, July 18, 2015


OCALA - 100 Proof Saloon Bike Night. Every 3rd Saturday 6pm at 100 Proof Saloon, 1735 NW Pine Ave, ph 352-512-023. MAP 6pm Live Music by John Copeland Under the Covers and female arm wrestling, $4 Jager - Jack & Fireball, $2 long-Necks. FLYER



SEMINOLE - Dreams for Devyn Benefit Poker Run. 11am-12:30pm Sign up at Screwie Louie's Porpoise Pub, 8701 Seminole Blvd, ph 727-393-7616. MAP Ten year old Devyn was diagnosed with a deadly and aggressive tumor. With treatment she is in remission. Lets band together to show this wonderful child our love and support as a Bike Community. Cash prizes for Best/2nd/3rd place = $100/$50/$25. Stops at Whiskey Depot, Jimmie's, Norton's Southside, 5pm last bike in at Poblano's Mexican Grill. Music, Prizes, Food, 50/50. 5:30pm Prizes awarded. Live music by Bacardi Bros. FLYER



TAMPA - Christmas in July Toy Run with Full Throttle and the Tampa Yankees. 1-4pm Sign up at Tampa Harley-Davidson, 6920 N. Dale Mabry Hwy, ph 888-281-5285. MAP 4pm Kickstands up, stop at St. Joseph's Children's Hospital to drop off toys. Travel to Steinbrenner Field for the Tampa Yankees game at 6pm. Bikers will ride onto the field for the National anthem. All riders will receive a free ticket to the game, hot dog, soda and a Tampa Yankees hat, info 813-824-1424, www.tybaseball.com www.FloridaFullThrottle.com . FLYER

Saturday, July 25, 2015
ST PETERSBURG - 2nd Annual Casino Night. 6-10pm at Jim's Harley-Davidson, 2805 54th Ave N, ph 727-527-9672. MAP Registration fee of $15 gets you $1,000 in fun money plus a chance to win a flat screen TV. At the end of the night, turn your fun money into raffle tickets for our silent auction. Light snacks provided. Beer, wine and food for sale. The Jim's Chip n' Dales will be serving the guests. Games include Black Jack, Texas Hold 'Em, Poker, Prize Wheel, Craps and Roulette. 50+ Auction Items. Fundraiser for the Toy Run, info 727-527-9672. www.JimsHD.com. FLYER

TAMPA / BRANDON - Ride to Myakka State Park. 9:00am at Tampa/Brandon Areas,

MAP Riding group for Women! Visit to Myakka State park! This state park is located roughly 9 miles east of Sarasota and there is much to do and see at the park. The park offers wildlife boat tours through the marshes of the park, as well as a suspended walking bridge that is 25 feet above the ground for 100. There is also a tower that is 74 feet in the air for other spectacular views of the park. Breakfast at 8am with a planned Kicks up at 9am. Leaving the Tampa Area with all back roads to the park, info LadiesOnV-twinsEtc@tampabay.rr.com.



Sunday, July 26, 2015
OLDSMAR - Healing Kids Tummies & Hearts. 9:30am Sign up at Moose Lodge, 405 St Petersburg Dr. E., Oldsmar, 34677, ph 813-854-2547. MAP 9am Breakfast, 11:30am kickstands up, $10 a hand or 3 for $20. Stops at The New Banana Boat, Wild Willies, Two Bucks, Hennessy's, 4pm last bike in back to Mose Lodge. Mud Slinger band, raffles, 50/50, live auction. Please bring stuffed animals & non perishable food to help kids of the Bay area, info Maryellen Keller 813-493-3650.

PALMETTO - American Biker Bash (Salute to Freedom). 11am at Peggy's Corral, 4511 US 41 N, ph 941-729-5442. MAP Event Starts at 11am with 2 Free Kegs till gone, Great line up of Music with Drive, Know it All, Katalyst, The Traveling Man ( Bob Seger Tribute Band). Will be doing bike wash, vendors, games, Bike Trophy by Born to Ride Best Choice of the Event. Dean's BBQ and the Travelin' Kitchen. Join us for the Flag Raising Ceremony to honor All Military 2pm. All Raffles this Day will be donated to All Children's Hospital, info debbie@peggyscorral.net. www.Peggys.Corral.net.

FLYER
---
A u g u s t 2015

Sunday, August 2, 2015
WEBSTER - Webster Monthly Swap Meet, Bike & Car Show. 6:30am gates open at The Webster Westside Flea Market, 516 NW 3rd. Street, ph 352-793-9877. MAP General admission is $5.00, children under 14 are free with a paying adult. This show is held the 1st Sunday of every month year round, 3pm awards, 4pm closed. 8am-12:30pm Registration for bike & car show. Trophies and Cash Prizes. Vendors, food, parts, clothing, leather, ATM on site, info 800-832-3477. www.cyclemeet.com

Thursday, August 6, 2015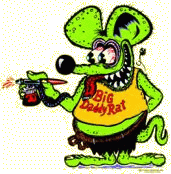 STURGIS, SD - Rat's Hole Ride-In bike Show. 10am-5pm at Buffalo Chip Campground, 20622 131st Avenue,

(Near the 30 foot V-Twin engine), Sturgis, SD 57785, ph 605-347-9000. MAP 10am-4pm Judging, 5pm Awards announced. Come be part of the largest and Longest running bike show in Sturgis. This is the 75th Anniversary Sturgis Rally and it is going to be BIG. 16 classes and over 60 custom made, hand sculpted Rat Awards. Also featuring the 2nd Annual Black Hills Bagger Showdown during our show. and will be showcased in the horseshoe. The Best of Show Winner will showcase their bike on the Main stage. Show Bikes Only. www.RatsHole.com. www.BuffaloChip.com. FLYER

Saturday, August 15, 2015
SAFETY HARBOR - Patriot Express Florida Rally & Poker Run. Noon kickstands up from PMA Cycle, 925 Harbor Lake Drive. Rally ticket $25 person, includes poker hand, BBQ dinner, music and speaker. $5 extra hands. Presented by Safety Harbor VFW Riders Group Post 10093. Stops at VFW Post 10167, American Legion Post 275, VFW Post 9272, 5:30pm last bike in at VFW Post 10093 in Safety Harbor. 6:30pm BBQ dinner, music and guest speaker. 95% of all money raised goes to aid our military families, info Garry Dodds, garry@pmacycle.com or 727-858-9776. www.OperationMilitaryEmbrace.com. www.pmcycle.com. FLYER

Sunday, August 23, 2015
CAPE CORAL - 3rd Annual Ride for Bully Awareness. 7-9am Registration at German American Soc Club Cape Coral, 2101 SW Pine Island Rd, Cape Coral, FL 33901, ph 239-283-1400. MAP For the 3rd annual ride, support bringing bullying the the forefront of community discussion, prevention and awareness. Come early for a $5 all you can eat pancake breakfast. This year, join us and the Grand Marshall, Mayor of Cape Coral. Stick around for the after party for food, drinks and several bands. Register now at www.TheBullyRide.com or at the event, info BT 407-443-7334. www.TheBullyRide.com. FLYER
---
S e p t e m b e r 2015

Saturday, September 12, 2015
BRANDON / ST PETERSBURG / ELLENTON to TAMPA - 8th Annual 9-11 Patriot Day Observance and Remembrance Ride. 9-10am Registration at 3 starting points for those riding into our event. 1. Harley-Davidson of Brandon - Police assisted- 9841 E Adamo Dr, Tampa; 2. Jim's Harley-Davidson, 2805 54th Ave N, St Petersburg; 3. AMVETS Post 301, 2443 Us Highway 301 N, Ellenton. KSU at 10:30am. Tickets available from AMVETS Post 44, 5521 E SR 60, Plant City. $10 donation in advance, $15 day of event - includes food & grand prize raffle. Event at Veterans Park, 3602 US-301, Tampa, FL 33619, begins at 11:30am and ends at 5:00pm. Remembrance Ceremony, Live Music, Raffles, Vendors wanted. www.amvetspost44.org

SPRING HILL to HOMOSASSA -
9/11 Memorial Ride and Benefit for K9 Partners for Patriots. 9am-11am Registration at K9 PFP Training Center, 16230 Aviation Loop Dr. Spring Hill, ph 352-397-5306. MAP Cost of Ride is $10.00 with all proceeds going to K9PFP. KSU 11:15, Sheriffs Escorted to Eagles 4272 In Homosassa. There will be raffles-50/50 and other events. K9PFP provided dogs for PTSD-TBI Veterans, training shelter dogs to help our heroes, so please join us, info 352.397.5306. http://K9PartnersForPatriots.com. www.ScooterGoods.com FLYER
WESLEY CHAPEL to YBOR CITY
-
Ride to Remember 9/11. 10am KSU at Southbound Rest Area on I-75, I-75 between SR 54 and SR 56. Pasco County Choppers will be hosting; Ride To Remember 9/11. The ride will start at the southbound rest area on I-75 between SR 54 and SR 56 in Wesley Chapel and depart at 10 AM. We will ride parade style down I-275 to the Sheriffs Operations Center in Ybor. There are two monuments there to honor the fallen hero's of 9/11, and the hero's of HCSO. This is not a fundraiser and there's nothing to purchase. It's all about bringing awareness to the community, info info@PascoCountyChoppers.com.

Thursday, September 17, 2015
MIAMI to KEY WEST -
Phil Peterson's 43rd Key West Poker Run.
Starts on 9/17/2015 and ends on 9/20/2015
.
Registration at either

Peterson's H-D of Miami

, 19400 NW 2nd Ave, Miami, ph 305-651-4811 OR

Peterson's H-D South

, 19825 S Dixie Hwy, Cutler Bay, ph 305-235-4023. Pick up your registration packet or sign-up early online. Parking on Duval Street available with purchase of a commemorative $5 wrist band.
Thursday
Duval Crawl,
Saturday
Big Bike Riders Bike Show 9am-3pm at Dirty Harry's / Ricks. All bikes welcome, benefits Diabetes Research Institute.
Sunday
Breakfast Brunch Survivors Party in Key West. Key West vending info contact Janie Rodriguez 305-304-4106,

jvrod828@gmail.com

. General questions contact Peterson's H-D South 305-235-4023,

hdsouth@bellsouth.net

.

www.PetersonsHarley.com

. FLYER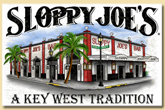 KEY WEST
- Key West Poker Run, Bobby Friss in Concert.
Starts on 9/17/2015 and ends on 9/19/2015
.
10pm at Sloppy Joe's, 201 Duval Street, Key West, FL 33040. ph 305-294-5717. MAP Sloppy Joe's presents Bobby Friss in concert for the Poker Run at 10 pm nightly, info 305-294-5717. www.BobbyFriss.com. www.SloppyJoes.com/.
Saturday, September 26, 2015
JACKSONVILLE
-
8th Annual American Legion Riders Chapter 283 Poker Run. 8-11am Registration and start at American Legion Post 283, 9459 Fort Caroline Road, ph 904-641-8111. MAP 8th Annual Poker Run benefits the Five Star Veterans Center. Run will include 5 stops in the Jacksonville area with a huge after party. Come enjoy a great ride for a good cause. September 26th 8:00 AM – Registration starts (breakfast available) 11:00 AM – Registration Ends 4:00 PM – Best BBQ in JAX served 5:00 PM – Last bike in 5:00 PM – Band starts Walk-up diners available Entry fee: $20 rider, $15 Active Duty, $10 passenger Dinner included with entry fee, info DirectorALR283@gmail.com. http://alrspost283.com/
Sunday, September 27, 2015
S
ARASOTA
-
Slam Dunk Tynna's Cancer. 10-11:30am Registration at Farm Bureau, 7289 Palmer Blvd., ph 941-954-0605. MAPReg $20 a rider $10 a Passenger and $40 a car load Includes 1 poker hand and a meal. Extra hands is $10 or 3 for $20 Pre Registration you get a free can cooler. Prizes for best and worse hand. Live band and 50/50 raffle Games and auction, info Randy Harris 941-954-0605, randyhrcdrags1@msn.com.
---
O c t o b e r 2015

Friday, October 2, 2015
AVON PARK -

ABATE of Florida presents Avon Park Autumn Bike Fest. Starts on 10/2/2015 and ends on 10/4/2015. ABATE of Florida presents Avon Park Autumn Bike Fest. 12 noon at Avon Park, 1 mile of Highway 17, center of town, ph 386-943-9610. MAP Bands, Vendors, Food, Camping, info Boots, (386) 943-9610, flabate@bellsouth.net. www.abateflorida.com FLYER.



Saturday

, October 3, 2015




PLANT CITY

- Plant City Bike Fest.

5-9pm at Historic Downtown Plant City, 102 N Palmer St.

MAP

Two bands - Sobriety X will perform from 4:00 to 6:30pm. The Greg Billings Band will perform from 7:00pm until 9:00pm. Eight bike show classes - register 5-7pm. Unique NEW trophies. Poker Walk around Downtown Plant City. Three winners – 100% of the pot will be given away. 50/50 raffle & Silent Auction. Info Joyce, joyce@plantcity.org, The Greater Plant City Chamber of Commerce, 813-754-3707. Website:

http://plantcity.org

. FLYER

.
Upcoming dates: Dec 5th 2015.
Friday, October 9, 2015
BROOKSVILLE -
35th Annual Spooks 'N Scoots
®
. Starts on 10/9/2015 and ends on 10/11/2015. Gates open 12 Noon Friday at

Sertoma Youth Ranch

, 85 Myers Rd Brooksville, FL 34602. ph 813-323-2816.
MAP
$30 Fri-Sun, $25 ABATE members, 15 yr and under free with parent, weekend admission includes camping (first come basis, no roping off). Hosted by the Hillsborough County Chapter of ABATE of FL, Inc., All Welcome. Vendors (pre-registered only), Games, Food, Drinks, Live Bands, Beauty Contest, Children's Activities.
Saturday
2pm State Meeting at

KofC Hall

, 11549 Curley Rd, San Antonio 33576.
Sunday
Memorial Run for brothers and sisters lost, 11am leaves campground, info Richard, 813-323-2816,

richard.nasrallah@verizon.net

.

http://hillsborough.abateflorida.com

. FLYER

Thursday, October 15, 2015
DAYTONA BEACH - 23rd Anniversary Biketoberfest®. Starts on 10/15/2015 and ends on 10/18/2015. Biketoberfest® is a fun-filled, entertaining event that attracts motorcycle enthusiasts from throughout North America and Europe. Festivities include street rallies, bike shows, racing, concerts, charity rides, expos, seminars and celebrity appearances. It takes place at various venues all across the Daytona Beach area, info 866-296-8970, info@biketoberfest.org. www.biketoberfest.org www.daytonachamber.com/daytonabikeweek.

Wednesday, October 21, 2015
PANAMA CITY BEACH - 15th Annual Autumn THUNDER BEACH Motorcycle Rally. Starts on 10/21/2015 and ends on 10/25/2015. 6pm at Panama City Beach, Front Beach Road, Middle Beach Road & Back Beach Roads, ph 850-249-7627. MAP The most Biker Friendly FREE Rally in the U.S.A! A 4-Day Motorcycle Rally on the "World's Most Beautiful Beaches", Panama City Beach, Florida. There are No gates, No admission fees and No parking fees. We have over 200 vendors & exhibitors at 7 official venues. There is free Live Entertainment and Contests across the Beach. Activities include a huge Kick-Start Party, Police-led Bike Parade, Beauty Pageants, Poker Runs, Motorcycle Stunt Shows, Tattoo Contests, Bike Shows with category judging, Bikini Contests, Thunder Beach Merchandise tents at all venues and much more info@thunderbeachproductions.com. www.ThunderBeachProductions.com.
---
D e c e m b e r 2015
Saturday, December 5, 2015
PLANT CITY - Plant City Bike Fest. 5-9pm at Historic Downtown Plant City, 102 N Palmer St. MAP Two bands - Sobriety X will perform from 4:00 to 6:30pm. The Greg Billings Band will perform from 7:00pm until 9:00pm. Eight bike show classes - register 5-7pm. Unique NEW trophies. Poker Walk around Downtown Plant City. Three winners – 100% of the pot will be given away. 50/50 raffle & Silent Auction. Info Joyce, joyce@plantcity.org, The Greater Plant City Chamber of Commerce, 813-754-3707. Website: http://plantcity.org. FLYER

.

---

To include your event on this page, please click on the button titled "Add Event" - Check to determine if it isn't already listed.


DISCLAIMER: Call before making that long journey to confirm dates, times & places. We occasionally make posting errors and rarely receive updates, cancellations or postponements.
FL Bike Nights | Links |